MB-EF-E-BM4: Canon EF Lens to Sony NEX Smart Adapter (Mark V)
Rs. 36,000.00

Save Rs. 3,990
---
---
Key Features
 Electronic aperture, EXIF, image stabilization, autofocus
Your PayPal receipt is your order confirmation. There is no separate email confirmation until shipment takes place.
This Smart AdapterTM has the following features:
True electronic integration of aperture diaphragm - let camera automatically choose aperture in P or S exposure modes, or dial in yourself on the camera body in A or M modes.
Powered by camera body. No external power source required.
Wide open button (opposite of depth-of-field preview function) makes manual focusing easy.
The tripod foot is detachable and compatible with Arca Swiss, Markins, Photo cam ball heads.
High performance 32-bit processor and efficient switched-mode power supply.
Enhancement on MARK IV vs. MARK III:
The new design of inner housing in MARK IV has a bigger inner hole. Improving the Tilt shift lens preformance. 
The inner hole is painted with matt coating. This can further reduce the internal reflection.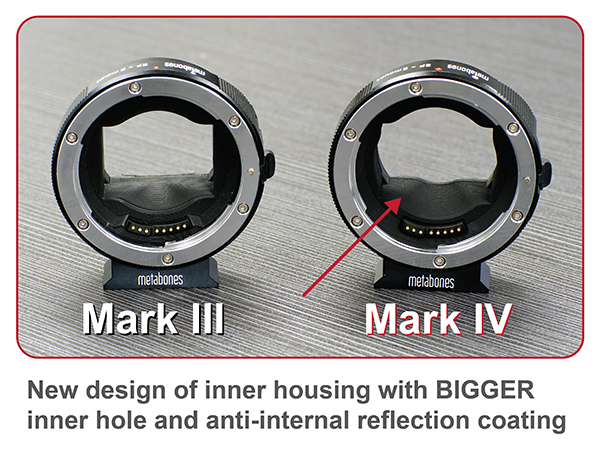 ---
We Also Recommend
---
---